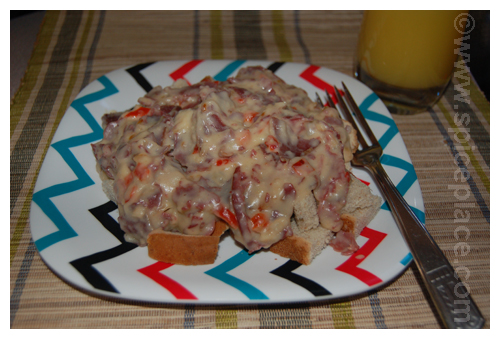 This is tasty breakfast meal and is often known as SOS. It's easy to make, and tastes great. On the downside, chipped beef is high in sodium. Don't salt this dish.
Ingredients:
6 Ounces Chipped Beef
2 tbsp butter
1/4 cup finely chopped onion
1/4 cup chopped red or green bell pepper
1/4 cup flour
2 cups milk
Paprika as a garnish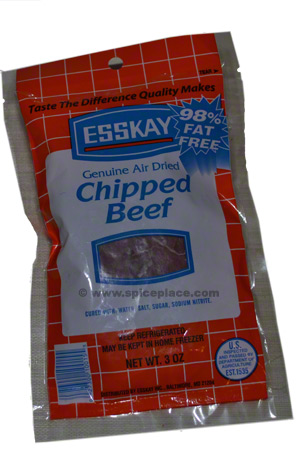 Directions
Shred the chipped beef into about 3/4″ wide pieces
Melt the butter in a non-stick skillet
Cooked the onions and pepper until there is a light carmelization (browning) of the onions
Sprinkle the flour over top and cook for another minute or two, stirring the mixture.
Add the milk, and beef. Cook over medium heat, while stirring constantly until the mixture thickens.
Meanwhile make 4 siles of toast and dice.
Serve over diced toast pieces. Sprinkle with Paprika to add additional color.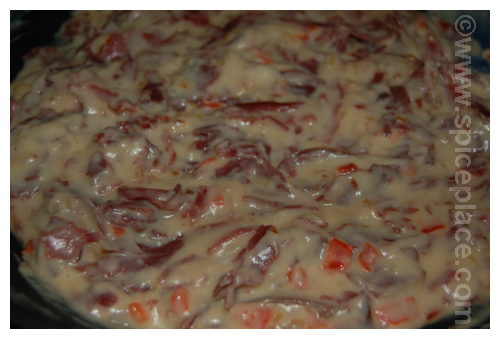 Author: Matthew Schroebel