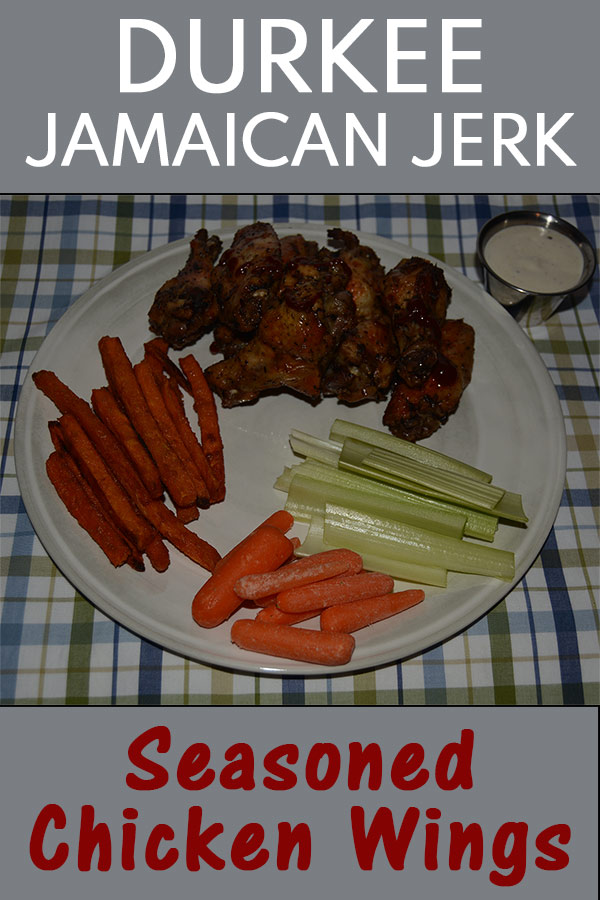 While Buffalo Wings are the standard fare when cooking chicken wings, sometimes we get the feel for the islands. This Jamaican Jerk Seasoned Chicken Wing dinner fulfills that Island desire. Plus there is minimal preparation and it's baked in the oven so it's not a time demanding meal.
What You Need
Add lemon juice, water and Jamaican Jerk Seasoning to a measuring cup and mix.
Place chicken wingettes in a large gallon sized zipper style plasic bag and pour seasoning mixture over the wings.
Seal bag and shake or turn over to evenly coat wings with seasoning mixture.
Place in refrigerator for one hour to marinate.
Heat oven to 425 degrees F.
Place wings on a single layer in a large baking pan, cover with aluminum foil and place in oven. Bake for 1 hour total, removing cover after 45 minutes. Test for doneness (180° F) with meat thermometer.
Serve with cutup celery, carrots, blue cheese dressing and fries (sweet potato fries shown in picture) and Sriracha Hot Sauce.