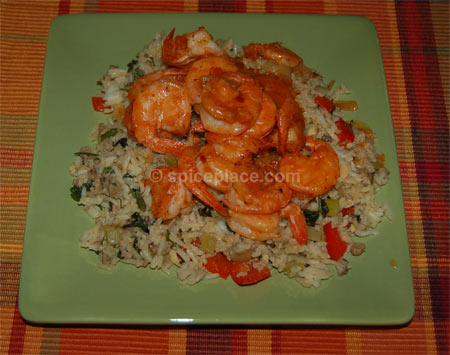 This is an absolutely delicious recipe for shrimp. It's among our "keeper recipes". The picture shows the shrimp served over Cajun Dirty Rice.
2 tbsp canola oil
1/2 cup julienne onion
1 pound 26/6- shrimp, peeled, deveined
1/2 cup chili sauce
1 tbsp Old Bay Seasoning
1 cup chicken stock
Cook onion in oil until tender, about 4 to 5 minutes. Add cleaned shrimp, chili sauce, chicken stock, and Old Bay Seasoning. Cook, turning often for 4 to 5 minutes (or until shrimp are cooked and pink.