Welcome To 'Spice Place'!
| | | |
| --- | --- | --- |
| Spice Place | Retailing foodservice pack sizes of spices for home or restaurant usesm | |

Sunday 20 August, 2017

Welcome to

Spice Place®

Current customers can Log yourself in. New customers can browse our shop or create an account now.

Spice Place is not just an online store. We're a complete Cooking Community.


More then just another store, Spice Place is a complete cooking community. Featuring: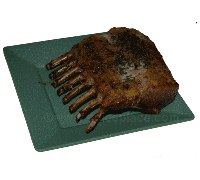 New Products For August


Quality Spices, Herbs, and Seasoning Blends from McCormick Spices, Tones, and Durkee Seasonings

We offer quality herbs, spices, seasoning blends from McCormick Spices and Tones Brothers in chef sized bottles. Our wide selection of McCormick Spices is certain to meet your needs, plus we offer gourmet coffees including craft roasted coffees from a local small coffee roaster Mayorga Coffee and other food items in large packages. We also offer a selection of Professional kitchen supplies that is NSF certified for the foodservice industry.
Our selection of herbs, and spices includes products from McCormick Spices including Salt Free Seasoning Blends, dried herbs, fresh ground spices, and McCormick Spices classic Old Bay Seasoning. We also carry Durkee Seasonings, Tones Spices, and Lawry's> including the famous Lawry's Garlic Salt with parsley.

Our gourmet coffees for home and office coffee service include a selection of whole bean coffees choosen for quality and flavor, as well as Folgers Coffee, Land O Lakes Creamers, and International Delight French Vanilla creamers.


Don't miss out on our favorite seasoning, Old Bay Seasoning which we carry in a 24 ounce, and 7.5 pound container. Old Bay is an excellent and unique blend of spices widely used to season Maryland blue crabs, shrimp, and other seafoods. It's also one of the key ingredients in Maryland Crab Cake recipes. We carry a ready made mix of Old Bay Crab Cake Classic that makes delicious crab cakes with ease, but you'll also find other delicious crab cake recipes here. Before we started using Old Bay Crab Cake classic for our crab cakes, we used to make this Old Bay Crab Cake recipe. Either way you can't go wrong and will have a great tasting crab cake.


Besides offering cooking products for sale, we offer a wide selection of delicious free recipes seasoned with herbs, and spices. And don't miss out on our weblog where we offer a a delightful selection of our favorite recipes, each with a picture of the finished meal.


Our cooking forum is a place for you to meet and talk with others about any food and cooking topic you like ranging from grilling to baking a roast to making a pie, as well as help with where to find hard-to-find foods.