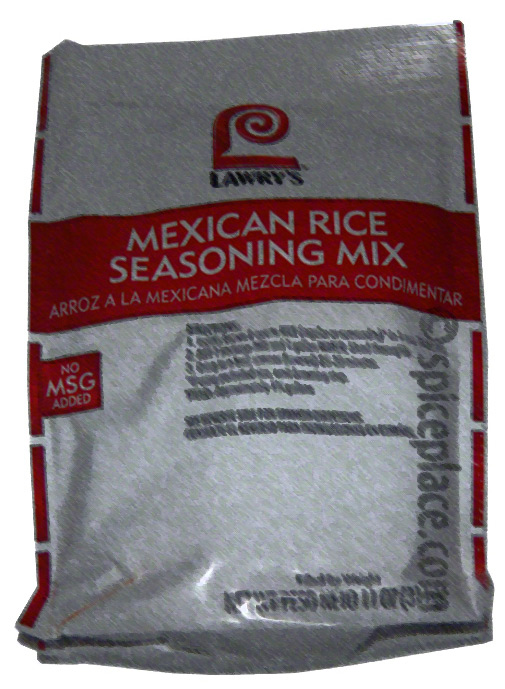 Using Lawry's Mexican Rice Seasoning is a simple way to make a delicious seasoned rice in 20 minutes. While Lawry's Mexican Rice Seasoning is a blend of Southwestern US (Mexican) Inspired Flavors, it's spicy flavor lends well to the flavors of India equally well. So while this Mexican Flavor is great as a side dish for tacos, it's equally well suited as a side dish to accompany Indian dishes such as Tandori Chicken.
Mexican Rice Wraps
Make a quick weeknight meal with Lawry's Mexican Rice similar to Chipotle's.
What you need:
Prepared Lawry's Mexican Rice
Cooked Chicken (leftover Rotisserie Chicken works well)
Sour Cream (low fat) or Guacamole
Shredded Cheddar or Mexican Cheese Bland
Jar of Taco Sauce
Soft Tortillas
Shredded Lettuce
Chopped Tomato
To Make (Note: Don't over stuff, a little of each ingredient will work fine):
Chop up the chicken.
Heat Tacos.
Place some chicken in the wrap. Top with Mexican Rice and some taco sauce.
Top with Lettuce and Tomato (if desired), and add cheese, sour cream (guacamole). Wrap Up.
Serve with Mexican Rice on the side.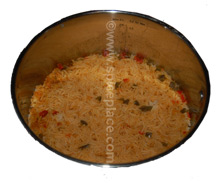 To Make a Stove Top Serving of Lawry's Mexican Rice
1 tbsp canola or olive oil
2 cups water
1 cup rice
Add water, oil, and Lawry's Mexican Rice Mix to a 2 quart sauce pan.
Bring to a boil.
Add rice. Return to boil. Cover. Reduce heat to a simmer and cook for about 20 minutes (until water is absorbed).
Remove from heat. Let sit for 5 minutes. Fluff with a fork and then serve.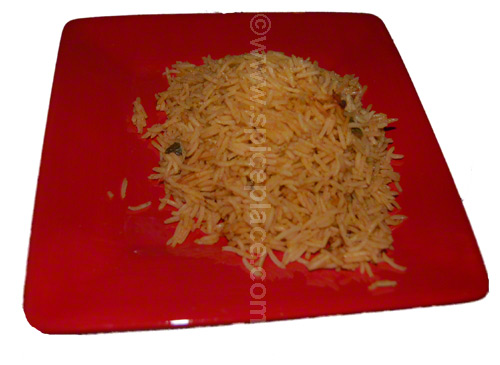 Author: Matthew Schroebel