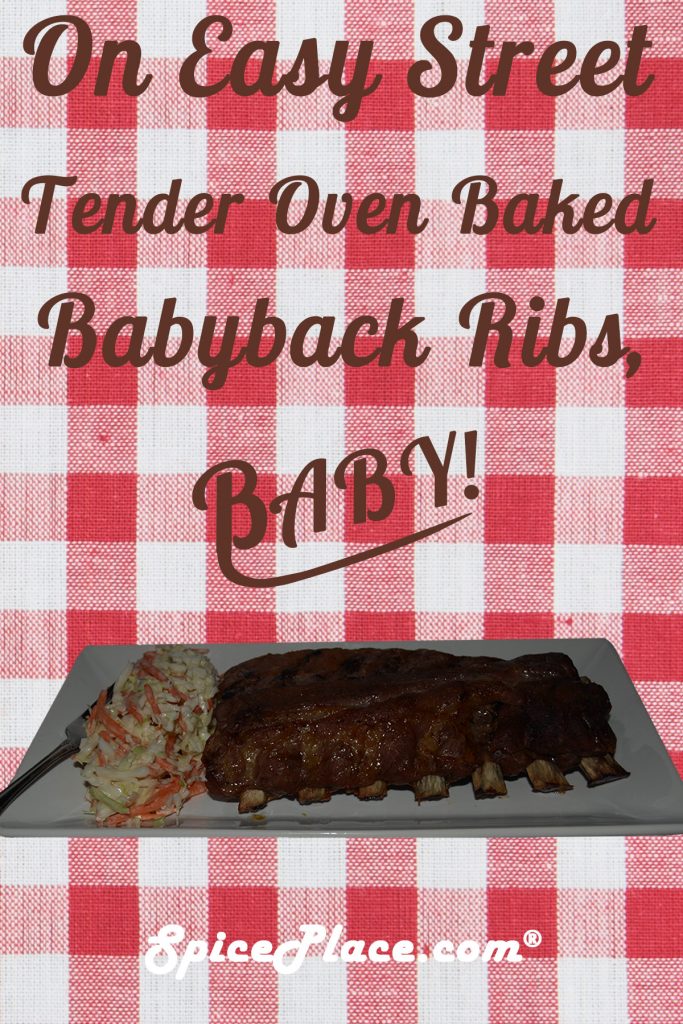 Years ago it was really a difficult process to make a set of tender pork ribs. We used to pare boil, then smoke them slowly on the barbecue and yet they still didn't come out tender.
But all of that has changed. These days there is nothing to making a tender rack of ribs at home – even in your oven as we are doing here. Simple season the ribs with your favorite seasoning and bake for an hour at 350° F. Test for doneness with a thermometer in center of meat and it should be 165° F. For a visual check, the meat should be just beginning to pull from the bones. But do use the thermometer for your food safety.
Ingredients:
Directions:
Preheat oven to 350° F.
If desired, cut rack of ribs in half
Place ribs in a shallow baking pan and sprinkle seasoning evenly over them.
Bake for 1 hours (or until internal temperature is 165° F.
Serve with cole slaw and/or potato salad.