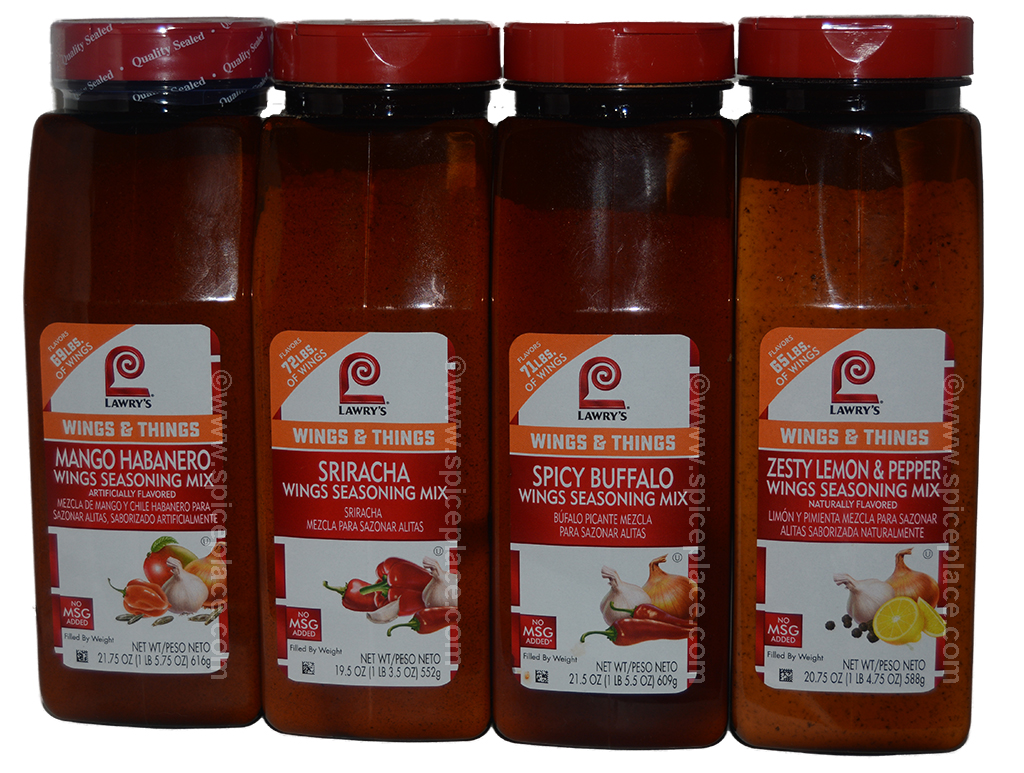 Hunt Valley, MD – Lawry's Inc announces their new line of Chicken Wings Seasonings for professional chefs. With these new seasonings chefs can quickly create exciting flavored chicken wings in a jiffy and with the same great flavors every time.
Lawry's Wings and Things Seasoning Blends comes in four flavor blends:
Mango Habanero – Blends tropical sweet mango flavors with hot habanero pepper flavor to excite taste buds.
Sriracha – Inspired by Sriracha Hit Sauce with it's tangy flavor, this seasoning is spicy yet not hot.
Spicy Buffalo – Lawry's version of the classic original Buffalo Wings seasoning based on hot sauce. Not too hot.
Zesty Lemon and Pepper – Something different in the chicken wings, the delicious blend of lemon and black pepper is satisfying and delicious.
Unlike most seasoning blends, with these Wings and Things Seasoning Blends, the seasonings are added after cooking the wings (just like the classic Buffalo Wings Recipe) and just before serving. Generally, 1 to 2 tbsp of seasoning is used per 1 lb of chicken wings and pieces. Separated chicken wings seem easiest to season, plate and enjoy.
Have some Sriracha Sauce on hand to dip the Sriracha seasoned wings in for added zest, and Tabasco or Franks hot sauce for the Buffalo seasoned wings; along with Blue Cheese Dressing and veggies – including celery sticks and carrot sticks.
Read about each seasoning individually in our store: Lawry's Wings and Things Seasoning