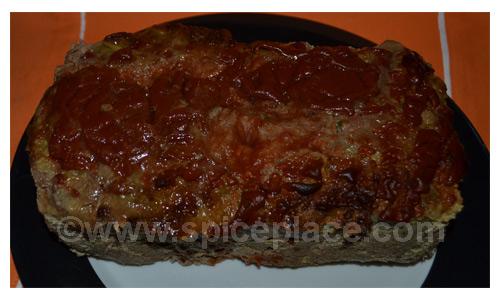 Spatini Seasoning is a versatile mix of Italian seasoning typically used for preparing Spaghetti and other pasta sauces. Yet, Spatini Seasoning is widely used as a "secret ingredient" in many other meals. Today's secret recipe is for a lean Turkey Meatloaf with no fillers. Just meat, seasoning, green pepper, onion, and Campbell's Tomato Soup. It's simplicity doesn't portend the great taste of this recipe – we think you'll be pleasantly surprised. While there are lots of recipes that use Campbell soups and it sort of feels like cheating, this Spatini Meatloaf Recipe is different, as the Tomato soup is used as a topping only — that is, it's not incorporated into the Meatloaf mix. Plus, this recipe takes what is usually thought of as bland ground turkey and really jazzes it up.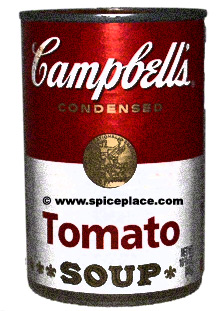 2 pounds lean ground turkey (or lean ground chicken breast)
1 medium green bell pepper (membrane removed), finely diced
1 medium onion, finely diced
2 tbsp Spatini Seasoning
1/2 tsp McCormick Italian Seasoning
1 egg
1 can Campbell's Tomato Soup
Preheat oven to 350° F.
In a large bowl combine to ground turkey, green bell pepper, yellow onion, Spatini, Italian Seasoning and egg. Mix well. An excellent way to do this is to wear a pair of disposable latex of nitrile gloves and dig in with your hands, mixing the meat mixture like you are kneading bread.
Place in a lightly oiled bread loaf pan.
Top with 1/3 to 1/2 can of Campbell's Tomato Soup (cover and retain extra soup for leftovers)
Bake for one hour or until internal temperature reaches 165° F. Remove from oven. Let stand for 5 to 10 minutes.
Remove from pan to a serving plate. Serve with a fresh steamed vegetable and mashed potatoes.
This recipe makes about Eight 1/4lb servings, so you may have some leftovers. For a quick lunch, you may place a heated slice of meatloaf (cut in half to fit the roll) on a submarine roll, top with some of the leftover Tomato soup, (lettuce, sliced tomato, onions, and mayonnaise, if desired) and serve with potato or popcorn chips.