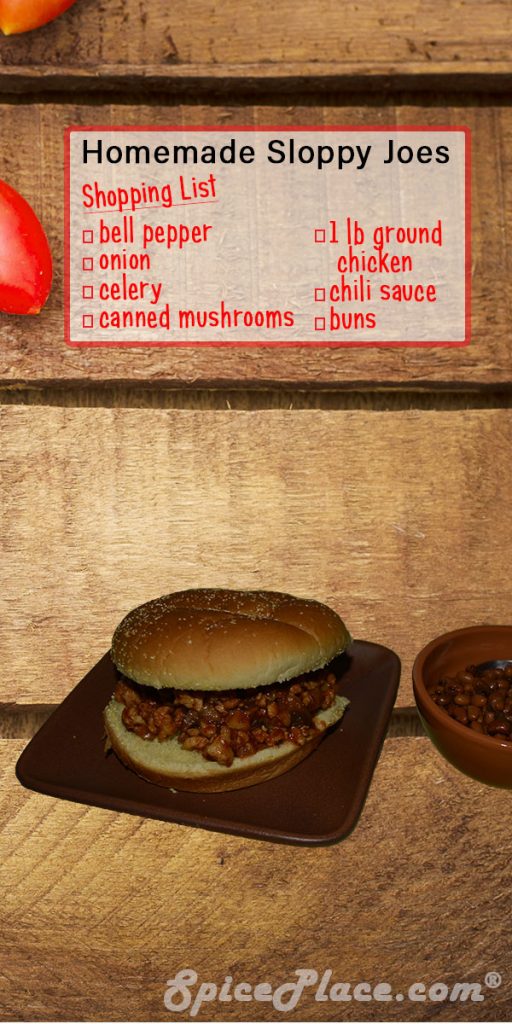 Sloppy Joes are a go to meal around our home when we are looking for a simple, fast meal. You can take a cheat and use a product like Manwich … But that's not really saving you all that much work as this is a simple dish. So, here is our recipe for a simple and tasty sloppy joe. We use ground chicken. You could replace that with ground turkey or ground beef. Yet, this is one of those recipes with flavor that the lighter tasting meats like chicken and turkey excel.
What you need:
1 pound ground chicken, turkey or beef
1/2 cup each of chopped green bell pepper (membrane removed), onion and celery
1 can chopped mushrooms (our cheat, could use fresh and cook a little longer)
1/4 cup plus 1 tbsp chili sauce (can substitute with tomato sauce and 1 tsp dark chili powder)
Your favorite bun
Cook pepper, onions, and celery in a little canola oil or butter over medium heat until just tender.
Add ground chicken (or your choice of meat) and cook, stirring/turning often until lightly browned.
If using fresh mushrooms, add and cook for 10 minutes over low-medium heat; Otherwise add can of mushrooms and stir in.
Add chili sauce and simmer, covered for 5 minutes longer.
Serve on a toasted bun. Sides that go well with Homemade Sloppy Joes include: Baked Beans, Cole Slaw, French Fries, Macaroni Salad and Onion Rings.